SmartBiotiles, Inc., a leading climate technology company dedicated to CRE sustainability solutions, is pleased to announce the signing of an exclusive global commercial license agreement with RKSage, LLC.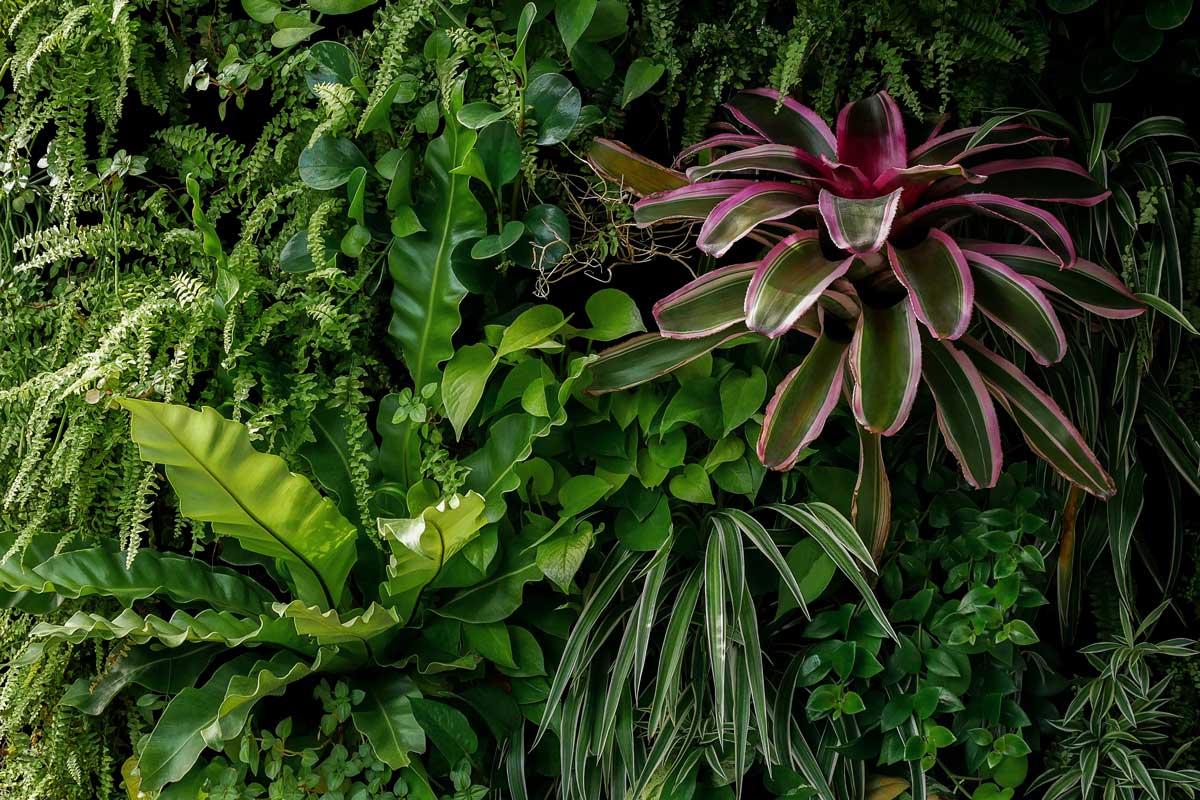 This partnership enables SmartBiotiles™ to commercialize RKSage's globally patented technologies, the Biotiles® vertical living wall system, and the Media Wall vertical living wall advertising system, and to further develop new tech enabled sustainability solutions.
SageGreenlife® has been the market leader for living wall technologies, design, and installation for over a decade. Following the premature loss of its visionary founder and leader, Richard Kincaid, SageGreenlife® was restructured and acquired by RKSage, LLC, a family office and asset holding company of proprietary technologies, patents, trademarks, and know-how of SageGreenlife®.
SmartBiotiles, Inc. has entered into an exclusive licensing agreement with RKSage, LLC to commercialize all Biotile® related technologies and continue the visionary work started by Richard in 2010. The Biotiles® and Media Wall patents are pioneering technologies that integrate plants and technology to create functional and biophilic solutions for a variety of sustainable applications in commercial real estate, office products and public built environments.
The new product lines resulting from this collaboration will offer a range of living walls and media facades that combine the best of both companies' technologies. These new product lines are designed to meet the needs of a wide range of customers, including architects, designers, and building owners and occupiers, and will be available early in 2023.
"Our team is excited to work with RKSage and commercialize their patented technologies to create new and innovative solutions," said Yaz Shehab, CEO of Smart Biotiles, Inc. "We believe that SmartBiotiles will deliver sustainability solutions with unparalleled benefits for the people, planet, and CRE."
"We are fortunate to have entered into this exclusive license agreement with SmartBiotiles™, Inc.," said Jackie Kincaid, President of RKSage, LLC. "Richard Kincaid was a true visionary, and we are proud to carry on his legacy by bringing sustainable and biophilic design to the forefront of the commercial real estate industry. This agreement with SmartBiotiles™ will bring new, innovative solutions to the market."
SmartBiotiles™, Inc. is committed to providing innovative, sustainable solutions to address the commercial real estate sector's environmental challenges.
For more information on Smart Biotiles™ and their sustainable living wall solutions, visit SageGreenLife.com.
Media Contact:
Donna Crawford
Communications Director
SmartBiotiles, Inc.
donna@smartbiotiles.com
(415) 921-0636